×
Danny Boy, performed by Sir James Galway
Danny Boy, performed by Sir James Galway
×
Coleman plays flute in space
Catherine Coleman plays a flute in space.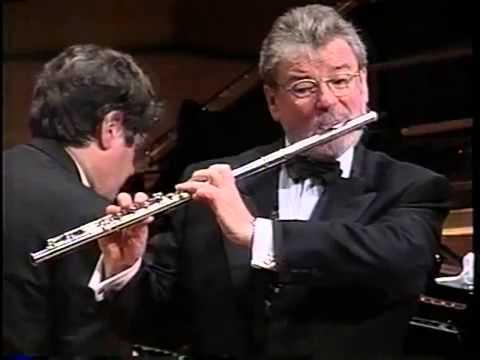 Well, today is St. Patrick's Day. This day, in honor of Ireland's most commonly recognized patron saint, is celebrated around the world in different ways.
In 2011, it was even celebrated in outer space, when Catherine Coleman played a hundred-year-old flute and a tin whistle while floating weightless in the International Space Station.
I wanted to share with you, our readers, this recording of Sir James Galway playing Danny Boy, a song closely associated with Ireland. As a flutist myself, I never tire of hearing or watching Galway play this song. I have seen him in concert three times, and he always plays this piece with such intense emotion and near (if not complete) perfection. This recording conveys his love of this music and of his country.
Sometimes some quiet music is all you need to nourish your soul. Enjoy this quiet respite from the hustle and bustle of your work day!