×
Alive Inside Official Trailer
×
Alive Inside: Henry's Story
Henry's Story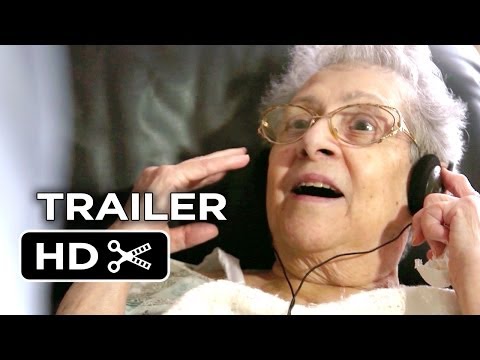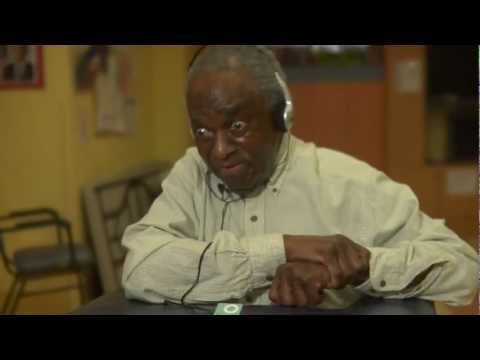 Alive Inside follows social worker Dan Cohen, MSW, as he introduces iPods with personalized playlists to Henry, Denise, Nora, and others with Alzheimer's disease. Filmmaker Michael Rossato-Bennett planned to follow Cohen for one day but was so fascinated that it turned into a 3-year project.
     The 77-minute documentary had me hooked from the first moment that Henry heard the music of Cab Calloway and for the first time in years "came alive." A YouTube clip of Henry went viral and has been viewed more than 7 million times.
     We all can think of a time when we heard a song on the radio and it took us back to the first time we heard it. In Alive Inside, we can see this happening as familiar songs from their youth are played for nursing home residents with Alzheimer's disease and other forms of dementia. As someone who has degrees in music therapy and social work, as well as additional training in therapeutic music, I have been well aware of the physical and emotional effects of music for many years. So I was especially thrilled to see a documentary on this subject, which shows these effects so clearly.
     Tears of joy were surfacing in my eyes almost from the very beginning of the film. It is a beautiful illustration of the fact that people with Alzheimer's disease are still "alive inside." I am reminded of the novel Still Alice, in which the title character is aware that she is "still" herself inside, even as she goes through the beginning and later stages of early-onset Alzheimer's disease.
     In Alive Inside, it is explained that the part of the brain that processes music is not affected as much by Alzheimer's disease as other parts of the brain, which explains why music can often "awaken" strong memories and deep emotions that have seemed to lie dormant for years. Neurologist Dr. Oliver Sacks, author of Musicophilia: Tales of Music and the Brain, talks about the power of music.
     In addition to raising awareness about the therapeutic use of music, the film highlights what a difference one person can make (in this case, a social worker, Dan Cohen). Cohen has been persistent in seeking funding to reach more people with his Music and Memory program of personalized music. His nonprofit accepts donations of used iPods that can be repurposed for use in nursing homes, and also provides training to nursing home staff in the proper way to implement the program with their residents.
     Alive Inside also addresses systemic issues within the healthcare system and nursing homes in the U.S. For example, the film points out that there is an over-reliance on medication and a lack of stimulation for nursing home residents.
     Alive Inside won the 2014 Sundance Film Festival Audience Award. It is in indie theatres now, and is well worth seeing, especially if you work with or know anyone with Alzheimer's disease and other types of dementias.
Reviewed by Linda May Grobman, MSW, LSW, ACSW, publisher and editor of The New Social Worker magazine.
---
Editor's Note: For more on therapeutic uses of live and recorded music, see the following articles from The New Social Worker: